About Us
HOPE is a registered Canadian charity that offers support to parents and guardians who are troubled by the behaviours of a teen or young adult in their life. Since our founding in 2008, we have served over 1,200 parents.
HOPE distinguishes itself by taking a strengths-focused and evidence-based whole-of-family approach to the wide variety of concerns and challenges that parents face. Our core support comes from dedicated volunteers, individual donors, and community organizations.
HOPE is governed by a member-elected Board of Directors comprised of highly talented and dedicated volunteers. Our virtual support groups serve parents throughout Ontario. We also offer in-person, community-based support groups for parents in Durham East, Durham West-Scarborough, Belleville-Trenton-Quinte, North York-Thornhill-Richmond Hill, and Downtown Toronto.
"HOPE's been a lifesaver."
Mission
We are a community-based, parent-run, non-profit organization that offers hope, encouragement, resources, and education in a safe, confidential, and supportive environment to parents who are troubled by the behaviours of their teen or adult children.
Vision
To build a network of locally-based HOPE groups that are recognised and respected sources of support for parents and the community.
Philosophy
At HOPE we believe that with knowledge, tools, and support, parents who are troubled by the behaviours of their teen or adult children can gain the skills and strength to change their family dynamics.
Values
These are the values that govern our actions as HOPE members:
People are resilient, resourceful, and capable of change.
Each person has a right to be respected, accepted, and treated with dignity.
The only behaviour we can control is our own.
We participate at HOPE in the spirit of mutual service and support.
We are committed to continuous learning and improvement.
Governance
HOPE is a volunteer-led, member-based organization. The HOPE Board of Directors is comprised of highly skilled volunteers who report to the general membership at the AGM. The board is elected by members and consists of four executive members (Chair, Vice Chair, Secretary, and Treasurer) and up to eight members-at-large. The board is responsible for stewardship of the organization and advancing HOPE's strategic objectives in support of its mission and vision.
Six standing committees also serve HOPE: Conference, Finance, Fundraising and Donor Development, Nominations and Governance, Outreach, and Member Learning and Development. These committees are tasked with ensuring that HOPE's mission and vision are carried out effectively and in the best interests of parents in need of support.
HOPE is incorporated as a single organization and encompasses a network of peer support groups. Each group holds a group development meeting at least twice a year. These meetings focus on assessing the strength of the group and on finding areas for improvement. They offer members a chance to raise issues, collaborate to strengthen the group experience, organize local outreach activities, and ensure that group succession plans are in place.
"The support has been tremendous."
Our Team
Leanne Lewis, Chair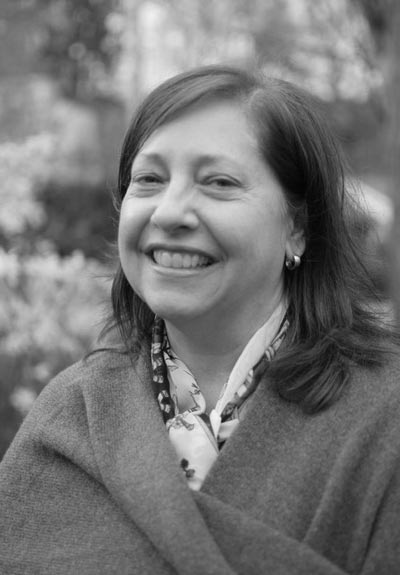 Leanne has a passion for supporting at-risk youth and their families. She has volunteered with a variety of organizations, working directly with youth as part of court diversion programs like Peacebuilders and Operation Springboard. She is a member of the Institute of Corporate Directors and has sat on numerous not-for-profit boards, including Strong Minds Strong Kids Psychology Canada. She also served as the Board Chair of the Canadian Centre on Substance Use and Addiction. In recognition of her extensive community service, she received the Queen's Diamond Jubilee Award in 2012.
An active member of HOPE since 2009, Leanne knows first-hand the life-changing power of parent-to-parent peer support and has served in a large assortment of roles, both at the group and organizational levels. She has served proudly as Chair of the Board for six years—from 2013-17 and 2021-present.
Allan Smith, Vice-Chair
Recently retired from a senior management role with the Ontario Ministry of Transportation (MTO), at MTO, Allan led multidisciplinary teams of business and IT professionals to replace aging IT infrastructure with modern systems and business processes.
Before this, Allan led an office designed to fund grassroots Road Safety organizations in developing and implementing programs to reduce injury and fatalities on Ontario's roads.
Allan built teams of professionals with diverse backgrounds and experiences throughout his career. This diversity allowed his teams to see issues from many sides and implement creative solutions to complex issues and processes.
Over the years, Allan led policy and procedure development, including making several amendments to Highway Traffic Act Regulations designed to reduce vehicle fraud and increase consumer protection.
Through his work with grassroots organizations, Allan has experienced first-hand the significant impact that volunteer-driven organizations like HOPE can make in addressing challenging societal issues. Allan recognizes HOPE's value to the community and is contributing his expertise to support HOPE's capacity-building and growth initiatives.
Lynn Mahoney, Secretary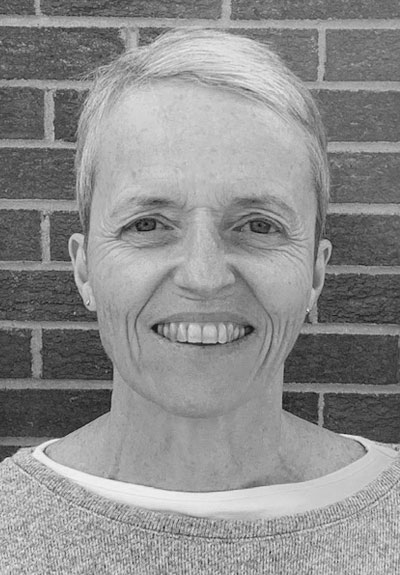 Lynn practices law at the Toronto offices of Gowlings as a partner in the Advocacy Department. She previously worked at Bruce Power, where she held the roles of Assistant General Counsel-Commercial Disputes and Regulatory Matters, Code of Conduct & Privacy Officer, and General Counsel. She has acted as counsel in many large public inquiries and high-profile independent reviews commissioned by the federal and provincial governments, including a public consultation and literature review that resulted in the landmark 2008 report on The Roots of Youth Violence.
Lynn sat on the Board of Blue Door Shelters for six years, including two years as Chair. She has also served in various executive roles with minor hockey association teams. Additionally, she has chaired and been a member of parent councils at two elementary schools and two high schools in York Region from 1999-2020.
Lynn holds a BA from Memorial University of Newfoundland and a BBL from the University of Toronto. She was called to the Bar of Ontario in 1988 and brings her impressive legal knowledge to the HOPE Board.
Alison Williams, Treasurer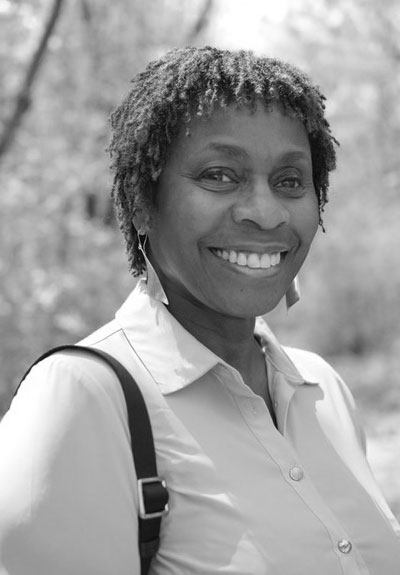 Alison recently embarked on a second career with the goal of leveraging her extensive financial experience and knowledge in service of the underserved, both locally and globally.
Alison is currently Chair of the Board of Trustees of Christians Against Poverty, an organization passionate about releasing people from a life sentence of poverty, debt, unemployment, and struggle. She also serves as a member of the Board of Directors of World Vision Canada and is a member of the Audit Committee. World Vision is a global relief, development and advocacy organization that partners with children, families and their communities to reach their full potential by tackling the causes of poverty and injustice. Alison is also Chair and Treasurer of BridgeNorth Women's Mentorship & Advocacy Services, whose mission it is to restore the inherent dignity and value of sexually exploited women and girls by meeting their physical, mental, emotional, and spiritual needs.
Alison holds an MBA from the University of Toronto and is a CPA.
Nancy Abbey, Director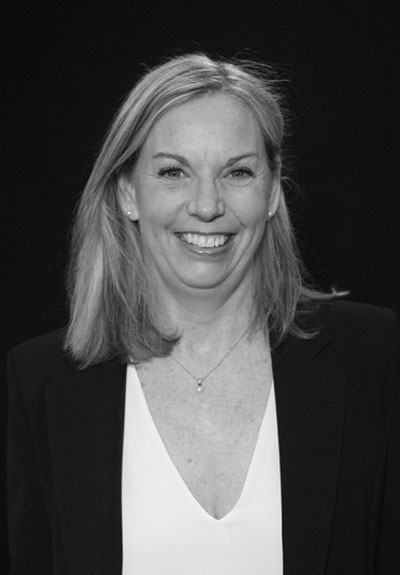 Nancy is a healthcare consultant, certified coach, and the founder and President of NewProspex Healthcare Consulting, a consulting company specializing in accelerating the adoption of new and innovative healthcare solutions. She works with Canadian and international medical device technology and pharmaceutical companies and healthcare organizations, providing strategic market research, communications, government and stakeholder engagement, and advocacy campaigns.
Nancy is a passionate believer in HOPE's mission and the unique value it offers to the community. She has been incredibly generous in volunteering her time and considerable expertise in advising HOPE on strategic planning, government relations, and donor development.
Jerry Dover, Director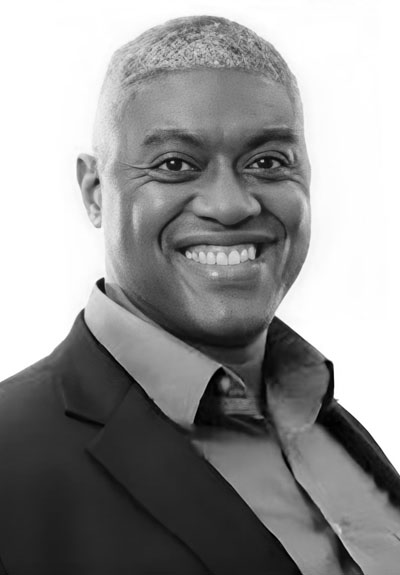 Jerry has over 30 years of experience in engineering leadership roles, including building new teams from scratch. Jerry's youth-related work has included being a Scouts Canada leader, helping to start and coach a youth baseball league, and serving on college/polytechnic boards. Jerry values what HOPE offers the community and joined the board to share his expertise to help guide and support HOPE's growth plans.
Akilah (Jaha) Haneef-Jabari, Director
Jaha has over thirty years of social equity work across education, child welfare, policing, and employment systems. Jaha has a master's degree in social work and operates a private practice which includes targeted education and international public speaking events. She has also developed and delivered staff training for over 2,000 employees. Jaha's considerable professional experience is invaluable as HOPE seeks to grow and diversify the communities it serves.
Monika Langhammer, Director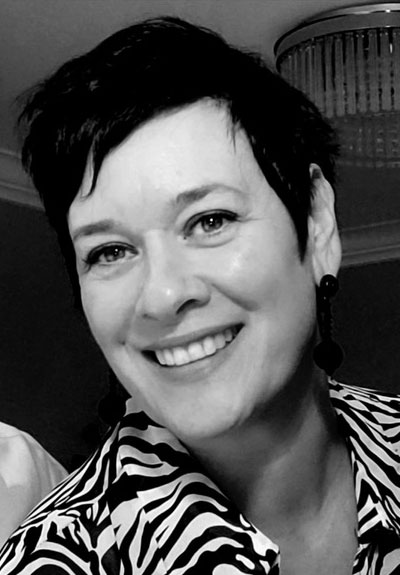 Monika has extensive experience in business development. She spent over sixteen years with a global leader in the cosmetics industry, living in Boca Raton where she worked to develop new and existing business in the travel retail sector throughout the Americas and the Caribbean. Ultimately, she moved back to Toronto to continue her career as a principal on the distribution side of the business, building a vast network of salon, spa, and retail clientele on the west coast of Canada. In 2006, after starting a family, she ventured into the world of parent/child education, steadily growing her business for nine years.
Monika turned to HOPE seeking relief from the overwhelming challenges she was facing with her young teen and found a haven of support, helping her to navigate these difficult years and greatly improve her family situation. She has since served in several roles and is passionate about supporting others as they steer a course on their own journeys as parents, helping them to cultivate stronger relationships and healthier perceptions of themselves.
Monika also has a passion for animal rescue, volunteering with SPIN (Standard Poodles in Need) and Dog Tales Sanctuary.
Steven Riddell, Director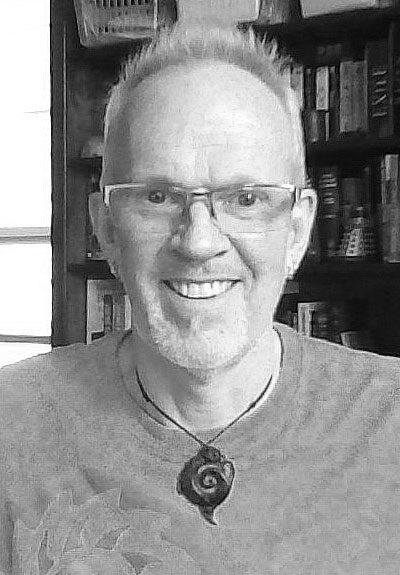 Steven is a retired teacher and librarian with a passion for children, education, and literacy. Much of his time as an educator was spent working with pre-teens and adolescents. Prior to teaching, he travelled Canada as an Exploration Geologist and currently has a cottage built over an old mine used for mineral collecting and summer music concerts.
Steven holds degrees in education and geology and a diploma in computer programming. He loves restoring century homes, canoeing, wilderness camping, hiking, and attending live theatre and music performances. He has been an active HOPE member for almost five years and has recently joined the Board as a way to give back for all the excellent help and support he has received over the years.
Danny Tam, Director
Danny is a business professional with over 30 years of experience in the consumer packaging goods industry. Danny has held senior roles with large corporations in engineering, manufacturing, supply chain, marketing, and sales. In the latter part of his career, Danny has focused on developing his private company, Alliance Food Products Inc., which imports food products and provides sales brokerage services to small and medium-sized food manufacturers.
Danny's professional experience in marketing and working with teams to deliver superior results are just two of the valuable contributions he enthusiastically brings to the HOPE board.
Carol Hornsby, HOPE Registrar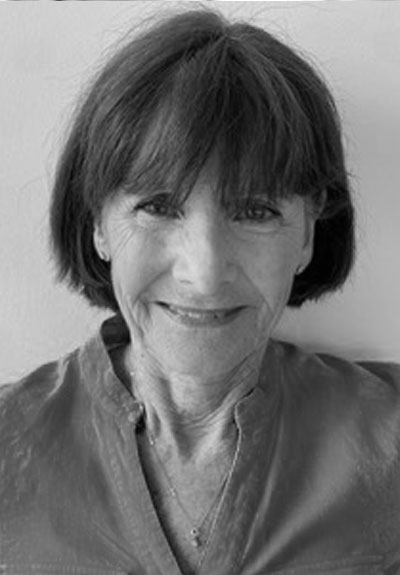 Carol's background in hospitality and tourism led her to roles in accounting and training in the hotel industry, banking, and eventually the grocery business. Customer service is in her DNA and these skills have served her well as the person behind both HOPE's communications and membership management. Over the past twelve years, she has taken on many different roles, serving on the Board and often organizing HOPE's annual spring conference.